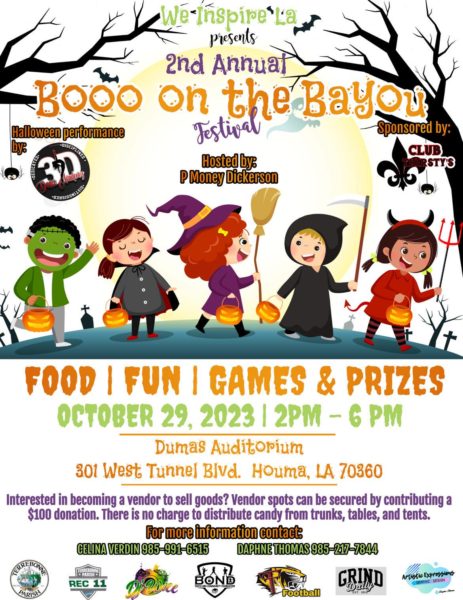 It's that time again! We are back with the 2nd Annual Boo on the Bayou Festival! Thank you to everyone who contributed to our inaugural trunk or treat, as our expectations were far exceeded! It was a pleasure to serve the community in such a way! This year we are returning on a grand scale. Boo on the Bayou will continue as a trunk or treat but will expand! Come out on October 29, 2023 from 2pm until 6pm to see all that's in store!
Like last year, it will be free to set up a table inside of the auditorium or a trunk outside to distribute candy or goods for free. Tables and trunks can be decorated to your preference. We are calling all community partners, businesses, and anyone else who would like to come out and distribute to the community. Come be apart of something special that the children of this area will cherish!
We filled and distributed over 700 bags last year and have set a goal to double that! We greatly appreciate any amount of support from donations to shares to help us grow this event! Thank you!
See less