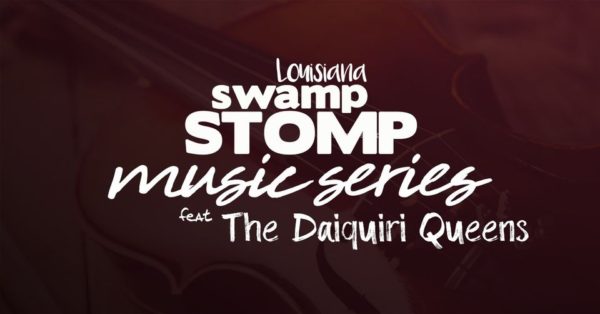 SATURDAY, MARCH 11, 2023 AT 6 PM – 9 PM
Join us for the second Swamp Stomp Concert Music Series event of the year featuring The Daiquiri Queens at Bayou Terrebonne Distillers.
This event is FREE and for ages 21+.
A unique mix of musicians come together to form the Cajun power group, The Daiquiri Queens. Hailing from Lafayette area to New Orleans, this female-fronted group brings influences ranging from early-era Cajun standards performed with twin fiddles and haunting vocal harmonies sung in Louisiana French to today's Cajun hits.
Formed out of old friendships and a love for traditional-style Cajun music, The Daiquiri Queens is Lafayette's hottest new French Cajun band. With a deep appreciation for the music and culture, the Daiquiri Queens are here to stay.
Born out of close friendships and a mutual love of classic Cajun dance music, the Daiquiri Queens made their debut at the 2017 South Louisiana Blackpot Festival & Cookoff. They have since gone on to become local Louisiana favorites for late-night dances and major festivals alike, performing at The New Orleans Jazz and Heritage Festival, The Old Tone Roots Music Festival in upstate NY and Festival International de Louisiane in Lafayette.