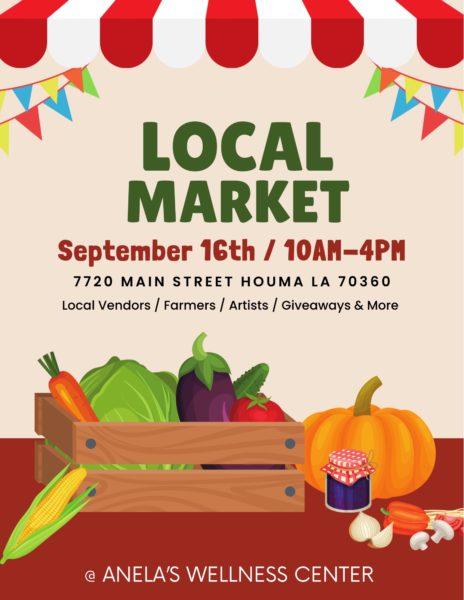 Anela's Wellness Center will host it's FIRST ever indoor vendor market on Saturday, September 16th! This event will start at 10am and end at 4pm. Vendors from all around the area will be selling homemade sweets, treats, lemonade, bath products, was melts, candles, dog treats, produce, & so much more!
Our massage therapist will be providing free chair massages throughout the event!
Our store will be open during the market where you can shop for organic groceries, local art, handmade jewelry, & many other wellness items!
We hope to keep this event going for years to come!