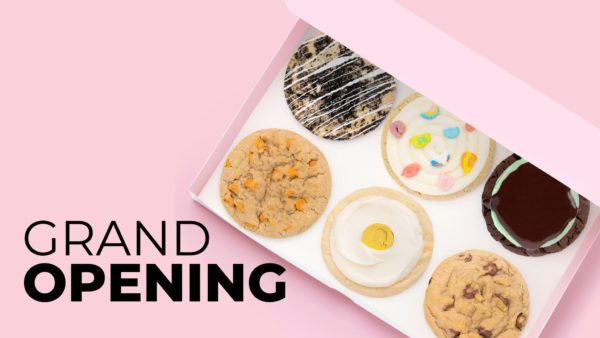 MAR 17 AT 8 AM – MAR 18 AT 11:59 PM
Hello Houma! 
Introducing cookies as you've never experienced before! Join us in our Grand Opening celebration for our Houma store!
Doors open Friday, March 17th from 8 am until MIDNIGHT!
Join us as we bring friends and family together over the world's best box of cookies.
 Unique flavors every week
 Served fresh in our pink box
 Take-out, curbside, & delivery functions starting on Wednesday, March 22nd
 1826 Martin Luther King Blvd, Suite J, Houma, LA 70360
(Across the street from Walk-On's, next to Firehouse Subs)