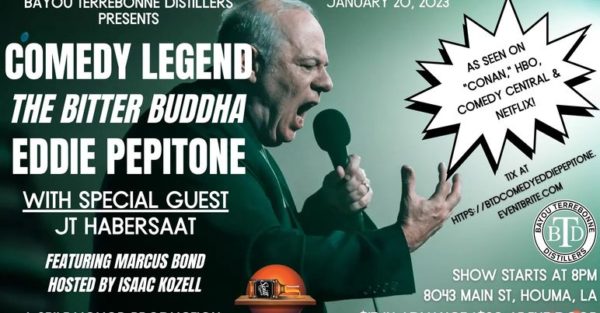 $15 in advance/$20 at the door! Come early to secure a seat. Hosted by Isaac Kozell, featuring "The Bitter Buddha" Eddie Pepitone with special guest JT Habersaat and featuring Marcus Bond!
For tickets: https://btdcomedyeddiepepitone.eventbrite.com
Eddie Pepitone is a force of nature on stage, switching between social rage and self-doubt. His shows are an energetic combo of calm and chaos, blue-collar angst and sardonic enlightenment. Fans will recognize Eddie from appearances on such programs as 'Rick and Morty', Bob's Burgers', 'Your Pretty Face Is Going To Hell' and many more, with Pepitone's 2020 special 'For The Masses' earning 'best comedy special of the year' by the New York Times. Eddie has been seen on 'Conan', HBO, Comedy Central, 'It's Always Sunny in Philadelphia', 'Reno 911', and countless others, and his Netflix special 'In Ruins' remains a critical and fan favorite. Few comedians working today channel the power of the rant better than Eddie Pepitone, aka 'The Bitter Buddha'.