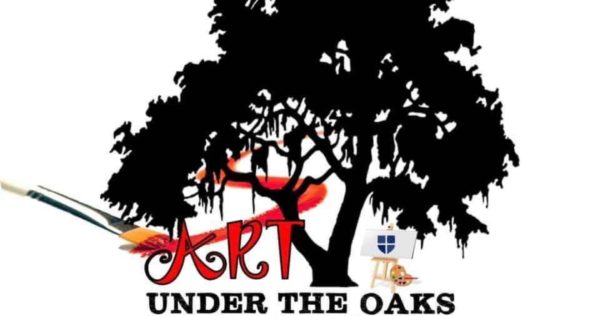 Art Under the Oaks is Friday, March 17! This family-friendly event features beautiful artwork, unique auction items, class projects, VIP Experiences & Opportunities, gift baskets, games for children and adults, live music, food, adult beverages, and more! The event begins at 6:00 PM. Tickets are $5, and each ticket qualifies you for a chance to win a $500 tuition discount for 2023-2024. Every student will have a unique piece of art for sale! The event will be in-person, and all bidding will take place online!
The Patron Party, complete with cocktails, appetizers, and music, begins at 5:00 PM in front of Tucker Hall. Tickets are $40, and complimentary childcare will be provided for those attending the Patron Party.
Back by popular demand, we'll have a Kick-Off Event! Bring the family to dinner at LaCarreta on Wednesday, March 15, from 6-9 PM! Each family in attendance receives an additional entry into the $500 tuition credit drawing! 10% of food sales will be donated to Art Under the Oaks!