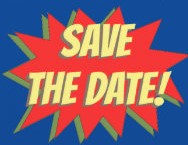 Come out and join us at the Courthouse Square in downtown Houma, Feb. 23, 2023, for the
celebration of 35 years of continuous service to this region of the TCU Foodbank. Anniversary Celebration starts at 11AM – 1:30PM and includes free jambalaya, light refreshments and of course cake!
Reading of Governor Edwards' proclamation will be at 12Noon and a few invited guests will share their thoughts.
The public is invited and encouraged to attend this 35th Anniversary Celebration. We look forward to seeing everyone there!