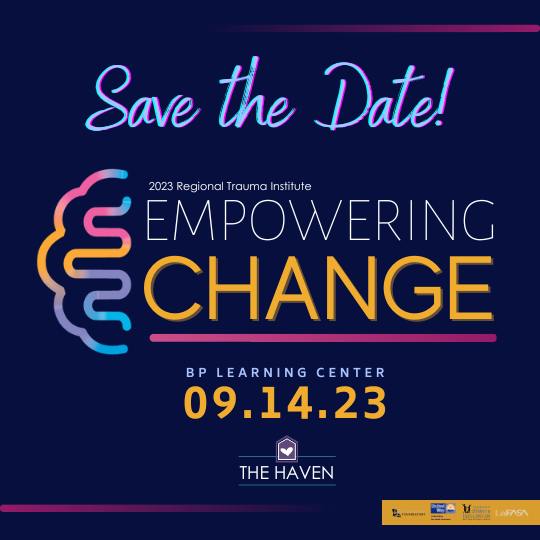 We will be hosting our 7th Regional Trauma Institute on September 14, 2023, at the BP Learning Center in Schriever, LA (1597 Highway 311). Our theme, Empowering Change, will encourage positive lifestyle changes that improve mental health and heals trauma.
Join us for this once-a-year training event! Space is limited. To ensure your participation, please visit the link to register. One registration form must be completed by each attendee. Registration fee is $60.00 per person and includes breakfast and lunch at the facility.
Contact Melissa Williams at melissa@havenhelps.org for additional information.