Tales from the Trail: C'est Bon Cafe
When visiting C'est Bon Cafe, the parking lot and nearly every table is full, which probably tells you all you need to know about how the locals feel about this spot. One visit, and you'll understand why.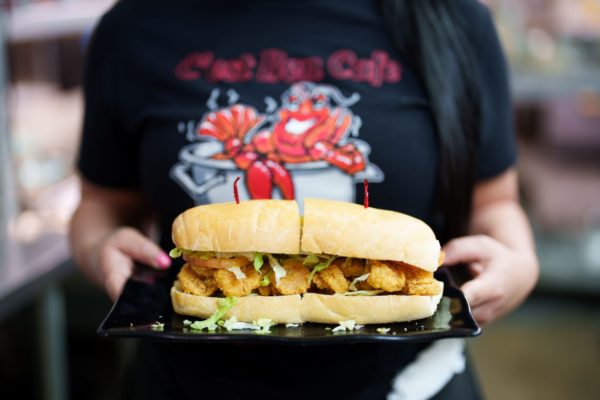 C'est Bon Cafe is decked in charming and rustic decor, with a touch of nostalgia that makes you feel right at home. It is more than just a place to eat; it's a community hub with a menu that celebrates Cajun culinary traditions. Every dish tells a story of generations, with recipes passed down through families.
The gumbo, rich and flavorful, is a testament to the complexity of Cajun spices. The jambalaya, another crowd favorite, strikes the perfect balance between hearty and spicy. And for those with an affinity for seafood, the shrimp etouffee is a symphony of flavors that simply cannot be missed.
Many will vouch that the highlight of C'est Bon is the homemade tarte a la bouillie. The tart is infused with the homemade-with-love comfort that is a perfect, sugary-rich button to wrap up a Cajun feast.
Apart from daily dining, C'est Bon Cafe offers catering services, bringing their delicious dishes to weddings, parties and corporate events. They also host special events throughout the year including the monthly Cajun Jam.
The Bayou Country Crawfish Trail lays out a culinary road map of the 40+ establishments in the area that offer the delectable crustacean. Trail stops range from take-out seafood markets and drive-thru boil houses to family-friendly Cajun restaurants with lots of character. Ready to hit the Trail? Explore Houma has packaged up everything you'll need. The downloadable Trail Guide includes a map and listings of all Trail locations, as well as a print-at-home tracker for checking off all the delicious places you'll visit!
Visit C'est Bon Cafe today or visit any other stop along our Bayou Country Crawfish Trail!
---
---