National Shrimp Day: A Way of Life
National Shrimp Day pays homage to the delectable crustacean that we often enjoy in our favorite boils, creamy pastas or stuffed in a po'boy. However, in Louisiana's Bayou Country, shrimp is more than a delicacy – it is a way of life.
Take David and Kim Chauvin of Dulac, Louisiana. From a young age, David could be found out back with his dad – building boats and making some of the best memories. A few years later, he and Kim met in high school, and the two found love in a faith-based relationship that has carried them through today. After discovering a shared passion for commercial fishing, the couple spent 17 years in the industry, learning the waters, developing relationships with local fisherman and understanding what it takes to catch high-quality shrimp.
In 2010, David and Kim opened David Chauvin's Seafood Company in Dulac, a fuel and ice dock, shrimp retail business and supply house. Ready to hit the ground running, the Chauvins were unaware of the foundation they would have to rebuild from the ground up following the infamous oil spill. The destruction to our waterways, wildlife and fisheries were detrimental, and no one thought that the shrimping industry stood a chance at rebounding. Fortunately, a little blood, sweat and tears along with a great rapport garnered a well-established operation for the couple soon after.
As the demand for quality shrimp increased, so did Kim's passion for educating consumers on the ins and outs of the shrimping industry. "In a world of instant gratification and ready-to-eat meals, it is more important now than ever to educate the next generation on where their food comes from," said Kim. "That's why we decided to start the Down the Bayou Shrimp Tours, to offer a hands-on introduction to the shrimping industry and to showcase the importance of purchasing local." Understanding how to read labels, the issues between domestic and imports and how to ensure you're making healthy choices when it comes to purchasing shrimp are a few topics covered in their 1.5 hours tour.
A few kids later, the business had grown into a family affair with the opening of their new processing plant, Bluewater Shrimp Company, another supply company called Huey Ice Company and David Chauvin's Seafood of Cocodrie. With a powerhouse mindset and unstoppable work ethic, the Chauvins approached each year anew and constantly strived to be innovative leaders in their industry.
In August of 2021, Hurricane Ida made landfall in South Louisiana as a devastating Category 4 storm. Her vast destruction left folks like David and Kim wondering what their next step would be. For many in Terrebonne Parish, the work performed on shrimp boats is what earns a living to put food on the table – and they were wrecked. In the days following the storm, despite suffering from serious damage to their establishments, the Chauvins aided in supplying food and necessities to those in need, helped rebuild boats so that fisherman could get back to work and sheltered families on their generator-powered vessels. They then realized the only next step to take, was one forward.
Nine months post-Ida, with some construction still underway, David Chauvin's Seafood Company is completely open for business as demand for high-quality shrimp remains greater than ever. The shrimping industry will always face hurdles – whether it's mother nature's unpredictability, low shrimp prices or high fuel costs, but one thing remains the same, the Chauvins will continue to push forward as the leading processor of shrimp in Louisiana.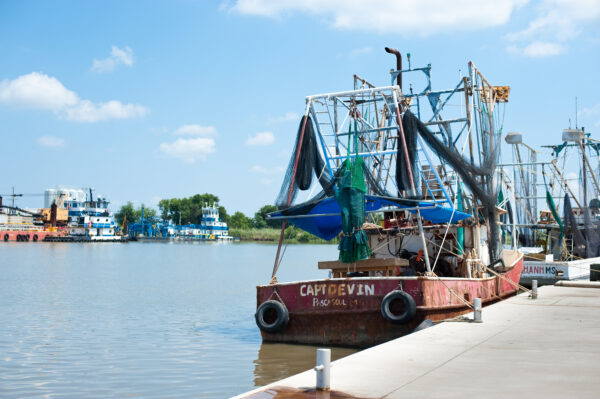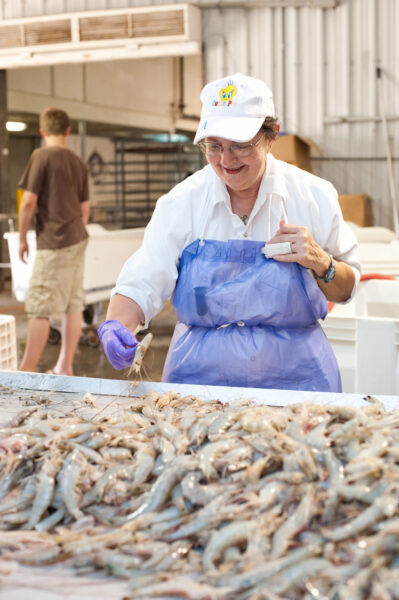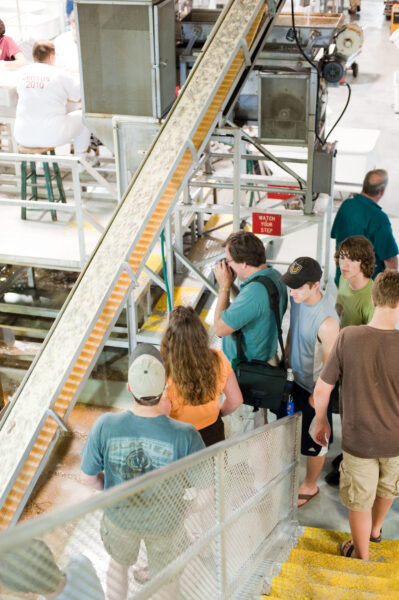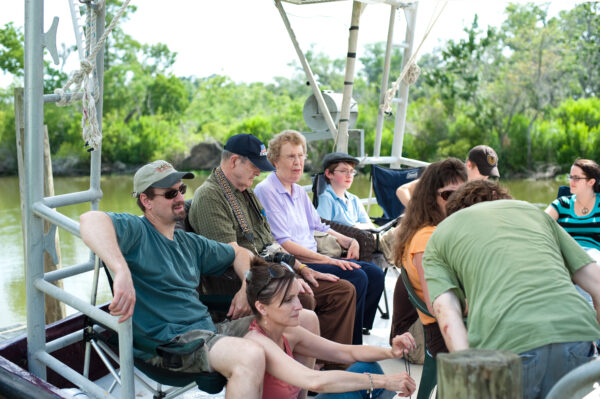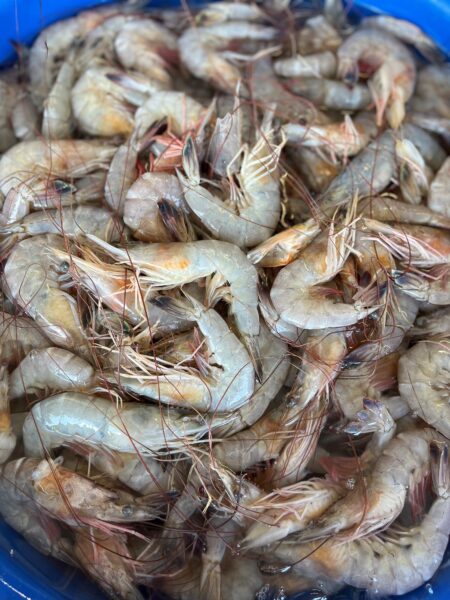 ---