5 Activities to Enjoy this Spring
Walk Through the Mind of Artist Kenny Hill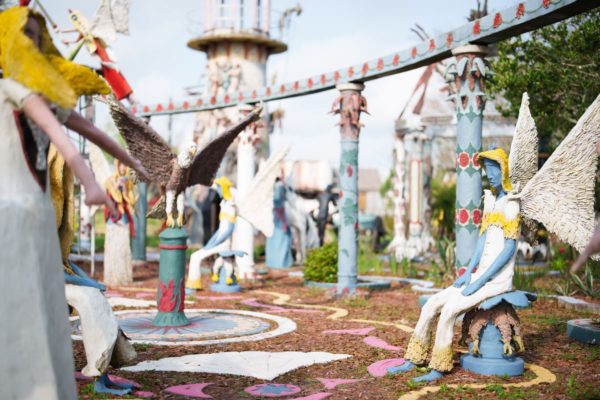 The Chauvin Sculpture Garden in Chauvin, Louisiana is considered one of the top 20 sculpture gardens in the world and one of the top 5 examples of folk art in the world. Inspiration struck artist Kenny Hill, and what resulted is a densely packed collection of concrete sculptures depicting seemingly weightless angels, spiritual representations and a 45-foot-tall lighthouse.
Take a Ride on Louisiana's First Swamp Tour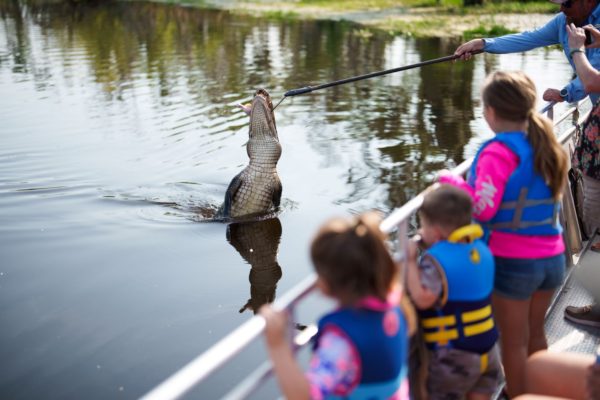 Did you know that swamp tours started in Louisiana with a woman known as Alligator Annie Miller in Houma? Annie grew up hunting, fishing and living off of the land including catching snakes for local zoos. She began her business, Annie Miller's Swamp and Marsh Tours, in 1979 and famously stated, "I'd fit the world in my boat if I could and show 'em this place. I've got a pretty good start on it."
Learn from a Collection of Marine Scientists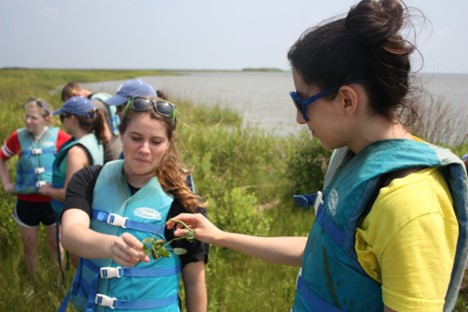 The Louisiana Universities Marine Consortium (LUMCON) is a statewide academic facility that uses the Houma area's unique location to study marine science. Enjoy the boardwalks in our coastal marshes for beautiful birdwatching. Browse the exhibits and aquariums to meet the marine life that call our marshes home. Get a bird's eye view of Louisiana's landscape by climbing the observation tower.
Explore the Mandalay Trail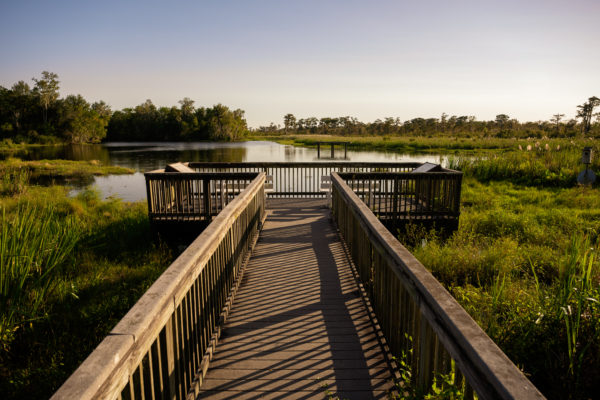 Generally considered an easy route, the Mandalay Nature Trail takes an average of 19 minutes to complete and will guide you through various habitats leading to a boardwalk overlooking splendid wetlands as far as the eye can see.
Enjoy solitude during quiet times of the day and become one with nature as you journey through the vast swamplands, wildlife refuges and ripping marshes of Louisiana's Bayou Country.
Kayak the Waterways of the South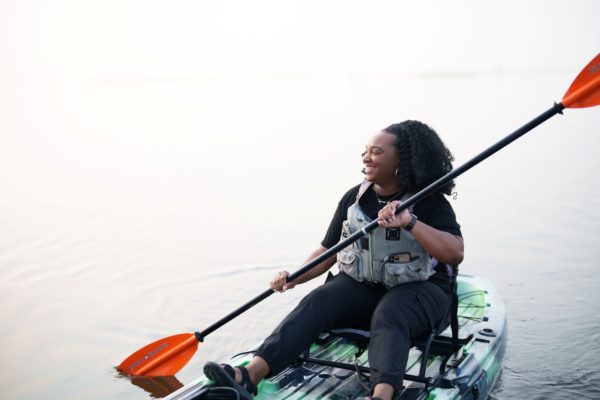 Experience our waterways from a different perspective at PAC Kayak Rentals. Enjoy a nice and easy trek around the coastal marshes of Point-Aux-Chenes and focus on the ecology and southern scenery of the area.
---